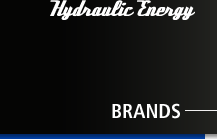 Hydrocar was founded in Modena in the late 1970s with a very precise purpose: offer new power take-off mechanisms and devices to a variety of hydraulic systems for industrial vehicles.
The hundreds of models created over the years and the many configurations applied to our components allow us to confidently state that this objective has been positively fulfilled.
The constantly increasing number of trucks around the world equipped with Hydrocar PTOs and pumps offers the greatest satisfaction for so many years of hard work and commitment.
Hydrocar's headquarters are in Nonantola, just outside Modena (Italy). The modern site has a floor space of 8000 m2 and, along with the logistics and management activities, houses also the design and development procedures, which are certainly state-of-the-art as regards technology and equipment.
Continuous professional and qualitative improvement allows Hydrocar to establish itself on the world scene as partner of the major body-builders. In the most recent years Hydrocar has moreover become primary supplier of several important OEMs.



PENTA's mission is to constantly develop their cylinders' range with the use of the latest technologies; thank to this, PENTA established their products and excellent service "Globally".
PENTA has supplied over than 5.000 different versions of single acting hydraulic cylinders manufactured according to strict quality standards and are able to match the demands off an ever changing market demand.
PENTA cylinders are "Different Inside" by being designed and manufactured with high quality materials in every step of the production process. In such a way their technical features and the strict manufacturing process guarantees the highest quality and reliability.
Top-quality and reliability are features of the whole range of HS PENTA cylinders, from the custom made cylinders to all double acting cylinders and special telescopic cylinders, specifically designed to suit bodybuilders' and compactors' requirements.



In the early post-2nd World War period the friendship and the genius of two future business men gave rise to a history which, after 50 years, everybody still can tell and remember: OUR OWN HISTORY.
The use of commercial vehicles in combination with hydraulic operated equipment became essential for Italy's reconstruction and this is where PZB started from. Mr. Pederzani and Mr. Zini were the first in Italy, and probably all over Europe, to invent what nowadays is still called "PTO/Pump unit", drawing idea from the American military vehicles. The two friends had to face many intens, deep and tough moments together, starting from a cellar, equipped just with a bench lathe, up to today with all the modern computerized structures.
Full of pride, we can now assert that, in 50 years, all continents and almost every truck brand have been certainly touched by PZB trademark.
Today PZB - certified TUV ISO 9001 - have more and more the drive and the inspiration which half a century ago led the two friends to build new working places and to create new technologies by making them first actors of the future technological scenaries.



Been based on in 1988, HYDRO-METAL is a company dedicated to the production of components for the construction of bodies for industrial vehicles.
The development of the product and the management of the company were since the beginning entrusted to persons with a consolidated experience in the area: that allowed a rapid and dynamics growth which let HYDRO-METAL to prepare a program of sales certainly important for the national, European and foreign market.
HYDRO-METAL components in the years were appreciated by the bodybuilders of the most varied typologies of bodies like: tippers, trailers, semitrailers, which identified in HYDRO-METAL a valid partner for the problematic of study and innovation of the product.
HYDRO-METAL already for some time reached the business certification ISO 9001:2000 for better satisfy the requirements of a more and more attentive and modern market and reach a qualitative standard that allow a professional growth answering to a business management in the vanguard.



Hydrocontrol has been involved in manufacturing hydraulic components since 1969. It is located is in an area which in renowned, all over the world, for it's passion for precision engineering, the Company has grown it's market by offering to Mobile Machine manufacturers Customer Specific solutions.
Hydrocontrol's product range is one of the biggest and most complete in our sector. Starting from our consolidated to our more innovative products we have always catered for customisation.
Hydrocontrol has been involved in manufacturing Section Valves, Proportional Valves, Flow Sharing Valves, Monoblock Valves, Hydraulic Remote Controls, Selector Valves and Electronic Accessories.